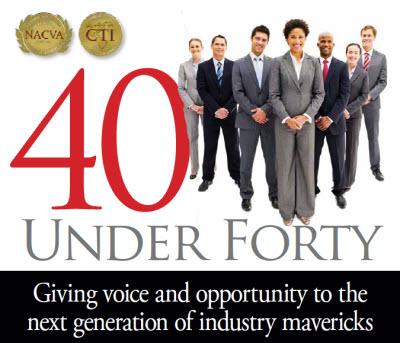 2015 Honorees
NACVA and the CTI are founded on excellence, superior quality, and the spirit of pioneering. We have a rich history of partnering with visionary leaders across all spectrums of the accounting and financial consulting professions regardless of affiliation with NACVA and the CTI. Simply put, we want the best of the best among our group of subject matter experts and leaders.

We are thrilled to recognize this list of professionals for their accomplishments to the profession and their communities and for their contributions yet to come.

Throughout the rest of 2015 and into 2016, you will get to know these rising stars through a series of press releases, profiles in The Value Examiner®, QuickRead Buzz Blog, NACVA's Association News, and through other communications.


Michelle Avery

Michelle J. Avery, CPA, CFF, is a Managing Director and Executive Vice President within the Financial Forensics practice of Veris Consulting, Inc. Ms. Avery is responsible for directing all phases of forensic accounting and litigation consulting services to attorneys and regulators. Ms. Avery has significant experience in financial statement analysis; application of U.S. generally accepted accounting principles and statutory accounting principles; evaluation of complex accounting issues; and evaluation of audits performed in accordance with generally accepted auditing standards.

With over 17 years of experience, Ms. Avery also has extensive experience assisting counsel in causation and damage assessments pertaining to a wide array of industries and matters including breach of contract, auditors' liability and directors' and officers' liability, insolvencies/bankruptcies, and securities litigations. Ms. Avery has been engaged as an expert witness in both arbitration and litigation proceedings. In addition to forensic accounting, Ms. Avery has supervised audits of both public and non-profit entities and has participated in state regulatory examinations.

In 2001, Ms. Avery was selected as a "40 Under 40" by the Washington Business Journal. She currently serves as a member of the NAIC/AICPA Working Group Task Force and has served as a member of the Conforming Changes Task Force for the AICPA Audit and Accounting Guide for insurance companies. Ms. Avery is currently a member of the International Association of Insurance Receivers Board of Directors, the James Madison University School of Accounting Advisory Board, and the College of William & Mary Accounting Programs Board.

Nupur Bal

Nupur Bal is a Shareholder at DeFazio Bal P.C. in Richmond, Virginia. She concentrates her practice in family law and divorce including child and spousal support, asset distribution, premarital and postnuptial agreements, and Qualified Domestic Relations Orders (QDROs). An experienced litigator, she handles domestic relations trials, settlement conferences and mediations. Ms. Bal formerly practiced in Washington, D.C. and is admitted in the District of Columbia, Tennessee, Virginia and the United States Supreme Court. Ms. Bal received her J.D. from Tulane University School of Law and her B.A. from Emory University. She was selected to the 2014 Virginia Business Legal Elite and is a Super Lawyer, as well as a recipient of the People's Choice Award from the Richmond Times Dispatch. Recently, Ms. Bal was honored by Virginia Lawyers Weekly as one of their 40 "Influential Women of Virginia" for 2015. Ms. Bal currently serves as Chair of the Young Lawyers Division of the Virginia Bar Association, where she has served in some capacity since 2007. She is also active in her community, serving as a board member for SCAN (Stop Child Abuse Now) and volunteering her services pro bono.

David J. Berman

A Principal with Simione Healthcare Consultants since 2006 who joined the company in 1998, David J. Berman has 17 years of experience leading financial improvement initiatives and mergers and acquisitions in the home care and hospice industry. David earned a B.S. in accounting from the University of Connecticut, and is a Certified Public Accountant, Certified Global Management Accountant, and Certified Valuation Analyst.

David's extensive work with mergers and acquisitions includes financial due diligence, business valuation, work flow and market assessment, and strategic planning for home health, hospice and private duty companies, including support for acquirers with the transition of ownership. He has been instrumental in helping numerous organizations improve financial performance and sustain successful business operations, having served as an interim financial executive for a $160M freestanding home health, hospice and private duty agency, a $10M hospital-affiliated home health, hospice and private duty agency, a $6M freestanding home health and hospice agency, and a $5M freestanding home health agency.

Active in his profession and the community, David is a member of the National Association for Home Care & Hospice, Connecticut Association for Healthcare at Home, Home Care Alliance of Massachusetts, Connecticut Society of Certified Public Accountants, American Institute of Certified Public Accountants, National Association of Certified Valuation Analysts, and the Home Care and Hospice Financial Managers Association. David has served on the Business and Finance Committee for the Connecticut Association for Healthcare at Home. He is a seasoned national speaker on topics such as Medicare billing, Medicare's Prospective Payment System, revenue recognition, mergers and acquisitions, inpatient hospice startups and financial benchmarking.



Tim Bickers

Tim is the co-founder of Emerging Ideas, which develops entrepreneurs and their ideas. Working with entrepreneurs and startups in the USA and Sub-Saharan Africa, Emerging Ideas is building entrepreneur ecosystems in Harare, Zimbabwe and Tulsa, Oklahoma.

The goal of Emerging Ideas is to launch 100 ideas into companies that provide sustainable impact. Along with entrepreneurship, Tim creatively uses business to promote philanthropy and social change in Africa. As the USA Director for celebrate.org, he plays a part in providing orphan care, humanitarian outreach, healthcare, clean water initiatives, and church planting throughout Zimbabwe.

In 2013, Tim started 1 Million Cups in Tulsa. 1 Million Cups brings entrepreneurs together once a week to support each other, accelerate startup successes, and educate the community on what's happening with startups in their city. Off of this success, Emerging Ideas launched a Startup Pitch Night program in Zimbabwe, which hosts entrepreneurs and investors monthly around propelling the best ideas in the region.

Last year, Tim & his business partner, Tommy Deuschle, climbed Mount Kilimanjaro to raise funding for a scalable housing development for Zimbabwean orphans. One of their portfolio companies, CMedia, was named The Most Innovative Company in Zimbabwe for 2015.

Mark Boidman

Mark Boidman is a Managing Director at Peter J. Solomon Company, a private M&A advisory and investment banking firm. Mark has been recognized as a leading advisor to the media and technology sectors, working with companies across the digital media, marketing services, mobile and out-of-home media landscape. Mark recently advised on Searchlight Capital Partners' acquisition of TouchTunes Interactive Networks and OUTFRONT Media's acquisition of certain outdoor advertising businesses from Van Wagner Communications. Mark sits on the Board of Directors of the Digital Signage Federation, the trade association supporting the business interests of the interactive technologies, digital signage and digital out-of-home network industries. He is also a member of the Advisory Board of Gimbal, a beacon technology company. With an eye towards the advancement of professional education in media and technology, Mark writes on relevant trends. He also speaks regularly at industry events, including the Consumer Electronics Show, the Digital Signage Expo, the OAAA / TAB National Convention, the NY Media Summit and the Annual Daily DOOH/Digital Signage Investor Conference. Mark is an advocate for the development of privacy-friendly, real-time data and analytics in the out-of-home media and digital out-of-home media industries. Mark studied business at McGill's Faculty of Management and also received joint LL.B and B.C.L degrees from its Faculty of Law, and although he is retired from the practice of law, Mark is admitted to practice in New York and Massachusetts.

Mark Bradford

Mark Bradford, CPA, CFE, is with Asterion Consulting, a firm that specializes in financial and economic consulting, in Philadelphia Pennsylvania. He has over 15 years of experience in providing accounting and consulting services. He has focused his career on forensic accounting and business valuation, assisting clients in a multitude of matters, in cases such as divorce, shareholder disputes and other matters that require expert testimony. Prior to joining Asterion, Mark worked for three regional accounting firms providing litigation consulting, along with working in the accounting departments of two publicly traded companies.

Mark is licensed by the AICPA as a Certified Public Accountant ("CPA") and is accredited by the Association of Certified Fraud Examiners as a Certified Fraud Examiner ("CFE"). Mark is the current Treasurer of the Independence Business Alliance. He has spoken before professional and educational groups on various aspects of business valuation and litigation consulting.

Matthew Bristow

Matthew co-founded ClearRidge in 2008 and has a range of investment banking experience in the U.S. and previous investment and trading experience in London, England. Prior to moving to the U.S. and becoming an American citizen, Matthew managed the derivatives trading division of an investment banking, fund management and securities firm in London. Matthew's last deal in England was with his wife, a Tulsa girl, who wanted to move back home. Business ventures also took him from England to Paris, France working for Group Bull, a leading European information technology company.

ClearRidge provides business owners with discrete, professional and effective representation in the valuation and sale of their business. In 2014 and again in 2015, ClearRidge was named the Middle Market M&A Firm of the Year by Acquisition International. ClearRidge clients benefit from the advice and management of ClearRidge's team with decades of experience successfully completing complex mergers and acquisitions, restructurings and corporate finance projects for midsized companies. ClearRidge is headquartered in Downtown Tulsa, Oklahoma and active in seven U.S. states.

Matthew is a Certified Merger and Acquisition Advisor and a federal and state registered investment banker. He holds Series 62, 63 and 79 securities licenses and is a registered investment banking agent with M&A Securities Group, Inc., member FINRA/SiPC. Matthew earned a Double Honors Degree in Management Economics and French from the University of Leeds, England.

Matthew is President of the Oklahoma Chapter of the Entrepreneurs' Organization, served as Vice Chairman of the Board of Trustees of First Presbyterian Church in Tulsa, is a Board member of Lee Elementary School Foundation and a Board member of the Rotary Club of Tulsa. He also writes a regular column for the Journal Record, Oklahoma's statewide daily business newspaper.

Matthew enjoys boating, golf, skiing and most of all spending time with his wife and three children.

James Burgess

James Burgess, CPA, CFF, CFE, is an associate director at Navigant Consulting. He specializes in preparing and submitting insurance claim measurements for business interruption, property damage, and fidelity for corporate policyholders. Additionally, Mr. Burgess works with companies prior to a loss to analyze business interruption values at risk and to assist with insurance purchasing decisions. He also prepares lost profits measurements and expert witness testimony for litigation support. Mr. Burgess is a licensed CPA in Georgia, a member of the AICPA, the ACFE, and the Risk and Insurance Management Society.

Sean Caren

Sean is a Senior Manager in the STS Transfer Pricing group with over ten years of experience providing transfer pricing and valuation services to small, privately-owned companies as well as large, publicly-traded enterprises across a variety of industries. Prior to BDO, Sean was Director of Transfer Pricing at American Express Company where he was responsible for the company's global documentation, planning, audit support, and compliance efforts.

Scott Carlson

Mr. Carlson serves as a Director of Valuation at Arcstone Valuation, LLC, based in Denver, Colorado. He joined the firm in 2011. In the course of his career as a valuation analyst he has completed a wide variety of valuation engagements including analyses prepared for tax (Stock Compensation IRC 409A and ASC 718), financial reporting (Purchase Price Allocation ASC 805 and Goodwill Impairment 350), and other advisory engagements. Mr. Carlson has performed analyses across various diverse industries, including: automotive, healthcare, technology, oil and gas, biotechnology, consumer products, construction services, financial services, hospitality, industrial goods manufacturing, professional services, semiconductor capital equipment, semiconductor manufacturing, packaged software, software as a service, telecommunications services, and telecommunications equipment, among others.

Prior to Arcstone, Mr. Carlson worked as an associate equity analyst at Thomas Weisel Partners, as well as an analyst at Kirsh Real Estate Development, Inc.

Mr. Carlson received his Bachelor of Science, majoring in Finance, and Masters of Business Administration, with a focus on both Accounting and Finance, from Indiana University's Kelley School of Business. Most recently, he has started the CFA program, passing the Level I CFA Exam in June 2014, and is a 2015 Level II Candidate.

Outside of the office, Mr. Carlson enjoys taking advantage of the Colorado lifestyle - skiing, fly fishing, and river rafting. He has supported the Denver Children's Museum and as a company, Arcstone is heavily involved with the Entrepreneur Foundation of Colorado.

Robert Clinger

Robert M. Clinger III (Robbie) is the founder of Highland Global Business Valuations. He provides business valuations and analysis for IRS/tax purposes, ESOPs, mergers and acquisitions, SBA lending, and litigation. He is the author of three business valuation books, The Seven Deadly Sins of Business Valuation (2005), The Seven Deadly Sins of Business Valuation: Closely Held and Family Controlled Companies (2006), and The Seven Deadly Sins of Business Valuation: Entrepreneurs, Small Businesses, and Government Guaranteed Lenders (2015). Several of his articles have also appeared in trade journals The Value Examiner and Business Valuation Update.

Robbie earned a Bachelor of Science degree in Business Administration/Finance, summa cum laude, from Coastal Carolina University, receiving the President's award as well as the Outstanding Student of Finance award. In April 2000, he received the Financial Executive Institute Scholar's Medallion from the Carolina's Chapter of FEI. He has earned the Certified Valuation Analyst (CVA) designation from the National Association of Certified Valuators & Analysts (NACVA) and the Certified Business Appraiser (CBA) designation from the Institute of Business Appraisers (IBA).

In his free time, Robbie is an avid golfer. He is the host of an annual invitational golf tournament at The Dunes Golf & Beach Club. He is a member of the E. Craig Wall Sr. College of Business Administration Board of Visitors, Coastal Carolina University. He is the current vice chairman of the Horry County Tax Assessment Board of Appeals. He is also a member of the Grand Strand Sertoma Club. Robbie is usually referred to as the Man in Black by friends and colleagues.

Brian C. Davidson

Brian C. Davidson, VP of Strategy at McKinney Capital, has conducted valuations in a variety of industries including research, construction, transportation, and manufacturing. His experience also includes forensic accounting, performance involvement consulting, and various other financial advisory engagements. Mr. Davidson led a team of consultants in a large-scale forensic accounting investigation of a publicly traded lending institution. This included issuing the client's 8-K to the SEC, developing and documenting investigative methodology, and working closely with the CFO and President to assess losses. He is also a lead instructor and content developer for the National Association of Certified Valuators and Analysts' (NACVA) Certified Valuation Analyst (CVA) certification and recertification courses.

David Elyashar

Mr. Elyashar is a tax and valuation senior manager of the firm with over ten years of public accounting experience.

He has a diverse knowledge of tax and estate planning, and a specialty with income tax matters in the high net worth family practice area and the financial services industry, specifically with private equity firms and hedge-funds.

Mr. Elyashar is a Certified Valuation Analyst and has performed litigation support services and business valuations for numerous law firms in Illinois, Indiana, Iowa, Minnesota, New York and Wisconsin. He performs valuations of private closely held businesses and emerging companies for sale, merger and acquisition, financing (debt and/or equity), estate and gift tax, shareholder disputes, buy-sell agreements, insurance claims, marital situations, and other business matters.

Prior to joining HCL he practiced public accounting for three years at PricewaterhouseCoopers working in the Private Company Services group where he provided income tax and consulting services to large, private companies and their owners.

Mr. Elyashar earned his B.S. from the University of Illinois at Urbana/Champaign.

Steven Figueira

Steven Figueira changed career paths in 2015 and is now the Director of Accounting for a manufacturing company.

Prior to his new position Steven exhibited impressive valuation knowledge and was very active in the NACVA State Chapter organization.

Jennifer Gavrich

As a supervising senior with Cross, Fernandez & Riley, LLP's (C/F/R) Forensic Accounting and Litigation Support Practice, Jennifer Gavrich assists her clients with various matters including general litigation, bankruptcy, trust and estate litigation, shareholder disputes and valuation reviews. Additionally, she has published articles and presented seminars on fraud, valuation and internal controls. Jennifer is active in the Young Lawyers Section of the Orange County Bar Association, Florida Business Law Section of the Florida Bar, Central Florida Association of Women Lawyers, International Women's Insolvency & Restructuring Confederation and the Central Florida Bankruptcy Association. She is also passionate about community involvement and mentoring. As a University of Florida alumni, she is the treasurer elect of the Central Florida Gator Club. Jennifer also co-founded an emerging professional women's networking dinner group, Leading Ladies.

Brent Glova

Brent M. Glova, CVA is a Valuation Manager at Vantage Point Advisors, Inc. and conducts business valuation work for acquisition, divesture, and financial reporting and tax compliance purposes. In 2014, Mr. Glova served over sixty (60) different clients in a wide spectrum of industries spanning the gamut of valuation service verticals. He is particularly focused on fair value and M&A valuation in the life science, industrials, and technology sectors given his home market. In the past year, Mr. Glova also secured an important relationship with a regional venture bank and was added to this venture lender's approved valuation expert list.

In addition to client responsibilities, Mr. Glova leads sustainable company growth initiatives for his firm including training, recruiting and valuation best practices. He is tasked with leading the firm's on-campus recruiting efforts and is consistently adding top-tier talent to the Vantage Point Advisors team from Berkeley, USC, and local San Diego universities. He is an employer mentor with the University of San Diego's MBA Mentorship Program. He has also been an evaluator for numerous ACG Cups, judging local MBA students in strategic valuation case work.

From an industry presence standpoint, Mr. Glova is very active in San Diego Venture Group (SDVG), Association for Corporate Growth (ACG), and a San Diego based up-start business network called Synergy Group of which he is a co-founder. Mr. Glova will be pursing his Certified Business Appraiser (CBA) designation in the coming year. He is also a member of NACVA's Writers Guild.

Dan Golish

Dan is a Principal with Skoda Minotti's Litigation and Valuation Advisory group. He has 15 years of accounting and finance experience in business valuation, litigation support, financial reporting, and external and internal auditing. He has assisted a diverse client base in the areas of financial reporting valuation issues, domestic disputes, litigation matters, shareholder disputes, and estate and gift tax filing. Additionally, he has an extensive background in auditing financial statements of large, publicly traded companies and executing internal control compliance work under the Sarbanes-Oxley Act and SSAE 16 (formerly SAS 70). Dan has performed internal audits for financial, operational, and compliance purposes for public companies in both the financial services and manufacturing industries.

Dan recently served as the corporate controller of a $20 million annual revenue equipment leasing business, where he was responsible for all finance functions, including accounting, budgeting, forecasting, and treasury management.

He earned the Accredited in Business Valuation (ABV) and Certified Financial Forensics (CFF) designations, both from the American Institute of Certified Public Accountants. He has also earned the Certified Valuation Analyst (CVA) credential from the National Association of Certified Valuators and Analysts (CVA).

Active in the community, Dan serves as both a board member and on the finance committee for the National MS Society – Ohio Buckeye Chapter.

Kevin S. Green

Before becoming an attorney, Kevin founded his first company at the age of 19, his second at 24 and his firm at 28, and has not slowed downed one bit since. His drive and motivation to excel puts his clients in the best hands possible. Kevin is a trial attorney specializing in all aspects of personal injury, medical providers, with a unique and aggressive practice in Michigan PIP and provider suits on behalf of injured parties and medical professionals, hospitals and surgical centers throughout Michigan. and family law matters. His legal career started with several high profile cases. In fact, his first two cases received local, national and international media coverage and recognition. He has represented several notable clients, including musicians, directors, producers, models, actors and a former Miss USA, which have taken him from New York to Los Angeles to Barbados spending evenings with the likes of the Soprano's cast and various entertainers at the Playboy Mansion. Kevin's clients rely on his tenacity, entrepreneurial experience, aggressive style, business experience, and successful results. Kevin is a graduate of Wayne State University and University of Detroit Mercy School of Law. While in law school, Kevin was the recipient of the Book Award in Urban Law Clinic. He successfully appealed two social security claims that earned his clients lifetime social security benefits and at that time set records for the highest amount awarded to a UDM student.

Nolan Kapp

Nolan is the Senior Managing Director of Allston Advisory Group, LLC. Having joined the firm in 2013, Nolan's combined experiences in public accounting and the health care industry have proven to be an asset for the organization.

Nolan's time in public accounting was spent on a wide-range of assignments including working with closely-held businesses and professional practices. Industries included automotive, construction, distribution, financial institutions, funeral homes, health care, insurance, manufacturing, and real estate. While working in the health care industry, he spearheaded a supply cost savings of nearly $4 million dollars in a two-year period through contract and pricing negotiations with vendors, GPO contract optimization, collaboration with clinical staff, and a hospital-wide standardization effort. Nolan was the Chairman of several key committees, and his team was the recipient of the 2012 Premier Healthcare Alliance's Excellence in Supply Chain Award.

Upon joining Allston Advisory Group, Nolan began with the valuation of a health care services company for the purposes of buying a dissenting equity member out of the limited liability company's ownership. His valuation of the company has been most impactful in the subsequent court depositions. More recently, Nolan provided valuation services for a client's acquisition of a web-based supplements company. The client, located in Oregon, utilized Nolan's valuation expertise to verify the appropriate price range of the target company, located in Minnesota. His detailed valuation, determined by the capitalization of cash flow and private company transaction methods, provided the basis for a successful transaction for both buyers and sellers.

On behalf of Allston Advisory Group, Nolan has become a regular contributor to Business First's "Consult the Expert." His articles have included, "The Lone Wolf: A Seller's Nightmare," "Avoiding the Tire Kickers," "Strategizing for the Big Dance," and "Earn-Outs: A Viable Solution". Nolan also serves on the Board of Directors of the Main Street Association, and has held the position of Treasurer for two years. He previously served on the Board of the Young Professional Association of Louisville.

Nolan received his BS in Accounting from the University of Kentucky, and is a member of the American Institute of Certified Public Accountants, the Kentucky Society of Certified Public Accountants, the Healthcare Financial Management Association, and the National Association of Certified Valuation Analysts.

Rajesh Khairajani

Rajesh founded Indé Global Financial Reporting and Valuation Services in 2007 with an ambition to provide high quality services to its global clients. He is no less than a charismatic and an amiable leader. Throughout his career he has been a high-performer in all the roles varying from an employee to a leader. Having started his career with Axis IT where he worked on due diligence assignments, he garnered extensive experience and a niche in financial services sector. Moving from his previous roles to the foundation partner, the Financial Reporting and Valuation Service line of Indé Global is led by Rajesh, who shares his time between our Atlanta and Mumbai offices. His industry specialization includes Indian multinationals having business interests in USA, Canada and UK operating in the pharmaceutical and IT/ITES segment and businesses having entrepreneurial growth stories - across a wide variety of industries - to measure and enhance shareholder value. Rajesh holds a Master's degree in Commerce from University of Mumbai. He is an Indian Chartered Accountant, and a U.S. Certified Public Accountant. He holds the Accredited in Business Valuation (ABV) qualification from the AICPA, a highly sought after academic credential. As a vivacious professional he believes in pursuing Indé Global to strive "To be an example of what a great trusted business advisor should be.

Kimberly Linebarger

Kimberly Linebarger is a senior financial analyst with Shannon Pratt Valuations. At Shannon Pratt Valuations, Mrs. Linebarger is a case manager and performs expert witness testimony. She has contributed to multiple publications on business valuation including: Cost of Capital: Applications and Examples, Fifth Edition, New Jersey: John Wiley & Sons, 2014; BVR's Guide to Personal vs. Enterprise Goodwill, Fifth Edition, Oregon: Business Valuation Resources, 2012; The Lawyer's Business Valuation Handbook, Second Edition, Chicago: American Bar Association, 2010 and Valuing a Business: The Analysis and Appraisal of Closely Held Companies, Fifth Edition, New York: McGraw-Hill, 2008.

Mrs. Linebarger is affiliated with the American Society of Appraisers and is an Accredited Senior Appraiser (ASA) in Business Valuation and the National Association of Certified Valuators and Analysts (NACVA) and is a Certified Valuation Analyst (CVA). In addition, she currently serves on NACVA's Valuation Credentialing Board.

Cyndi Livermore

Cyndi is a Partner at Howell & Livermore, LLC, a boutique business valuation firm servicing the New England area. She has valued more than 300 entities across many different industries. Cyndi has valued business of all sizes, from small, privately held companies to multi-billion dollar enterprises - and across a broad mix of regulated and non-regulated industries. She worked for 5 years with a boutique valuation firm in Dallas, Texas performing valuations for estate/gift planning and reporting, mergers/acquisitions, management planning, ESOPS, and litigation. Prior to joining H&L, she worked as Managing Director of Business Valuations for a Chicago-based firm, where she led valuation engagements for divorce and collaborative law assignments.

Cyndi is a Certified Valuation Analyst (CVA) with the National Association of Certified Valuators and Analysts and a Member of the American Society of Appraisers. She graduated DeVry University with a B.S. in Business Administration as well as a Master of Business Administration from Southern Methodist University. In addition to her duties at H&L, Ms. Livermore serves as the Treasurer of the Town of Bedford, a member of the Granite State Children's Alliance Board of Directors, and is active with the NH Society of CPAs Business Valuation Committee, the NH Estate Planning Council and the ESOP Association.

Max Lummis

Max Lummis is the founder and managing member of Lummis Consulting Services, LLC ("LCS") in Houston, TX. He and his team provide forensic accounting services focusing on closely held business valuation, economic damage measurement and fraud detection and prevention. With a focus on the energy industry, Max regularly serves as a damages/valuation expert in State and Federal Court. In addition to his role with LCS, Max is a co-founder of Dephi Holdings, LLC; a software company providing computational solutions to the insurance and legal industries.

Education:

Accounting Degree from the University of Miami, FL

Personal:

Married with 1 boy and 1 on the way. My wife and I work together at LCS - she is far more organized than me!

*Licensed in TX and CO.



Anthony Marsala

Anthony Marsala is a co-founder and the Chief Operating Officer of Madison Street Capital, LLC. He is instrumental in leading and managing the firm's international presence in Europe, Africa and Asia. He also oversees the firm's due diligence and analytical teams which perform all business valuation work for the firm's Corporate Finance and M&A clients. Before starting Madison Street Capital, Anthony was a Senior Managing Director of Houlihan Smith & Company, Inc., and also served as Director on the board. He was head of Houlihan's Strategic Analytical Services Group which was responsible for all analytical and valuation functions for the firm. Prior to joining Houlihan, he served in various roles including Assistant Director, Project Manager, and Co-Director of Business Development for a boutique investment bank that dealt specifically with middle-market companies on a Global scale.

Anthony specializes in business valuation, corporate finance and M&A. He has performed and reviewed an extensive number of valuation and transactional engagements over the past 13 years in a multitude of industry sectors and company sizes; primarily focusing on middle market companies and early stage ventures. He's worked on engagements in the energy sector, technology, food and agriculture, wholesale and distribution, manufacturing, staffing, medical devices, biotech and pharmaceutical to name a few.

Anthony is a graduate of Loyola University of Chicago, where he studied both Finance and Information Systems and also holds a Master's Diploma in Strategy from Said Business School at the University of Oxford. He is also a member of the National Association of Certified Valuators and Analysts (NACVA) and the American Society of Appraisers (ASA).

Raphael Meyara

Raphael Meyara is co-founder and CEO of AlgoValue, an online valuation platform and cap table analysis to valuate startups, private companies and their equity securities, including preferred stock, convertible notes, warrants, stock options, common shares, and others.

Mr. Meyara is a valuation expert and auditor, formerly with PwC. Raphael holds an MBA degree in Finance and Strategic Management from Dauphine University in Paris, France as well as a Post-MBA degree in Finance from Tel Aviv University.

Kevin D. Moyer

Kevin D. Moyer, Managing Partner, is a founder of the Acuity Capital LLC Private Equity Group. Mr. Moyer brings with him more than six years of Corporate Finance and Merger & Acquisition experience, dealing directly on both the buy and sell side of privately-held company acquisitions and restructurings. Additionally, Mr. Moyer has been heavily involved in corporate fairness opinions, leveraged buyout advisory and capital raising efforts utilizing both private sources of debt and equity. He has facilitated and executed various transactions in excess of $25MM on behalf of the firm and as the Vice President of Corporate Bank, within the manufacturing, consumer goods, real estate and financial markets throughout the northeastern portion of the United States. Mr. Moyer holds a degree in Accounting and is also a product of the prestigious University of Pennsylvania, Wharton Business School Graduate Banking and Finance program. He has completed additional programs at the graduate level, specifically in corporate banking, merger synergy analysis, equity offerings and alternative investment management. Mr. Moyer is the Chairman of Trustee's for the Hope Foundation, a non-profit organization established to assist terminally ill children and their families from both a support and financial perspective.

Brandon Otis

Brandon Otis is the Managing Director of the Pittsburgh office of BDO Consulting. He is a Certified Public Accountant and has been awarded the Certified in Financial Forensics and Accredited in Business Valuation designations by the American Institute of Certified Public Accountants. He has also obtained the Certified Fraud Examiner designation from the Association of Certified Fraud Examiners and the Certified Valuation Analyst designation from the National Association of Certified Valuation Analysts. He is member of the board of the Pittsburgh Chapter of the Turnaround Management Association.

Mr. Otis has spent his career focused on specialized and distinct business consulting matters. He has testified in federal and state court matters and is a frequent speaker on valuation, forensic accounting and financial management related topics. His clients have ranged across a wide variety of industries, including oil and gas, insurance, manufacturing and distribution, professional services, medical practices and construction contractors. They include Fortune 500 firms and range in size from some of the nation's largest professional practice firms, to individuals and sole proprietorships.

Since joining NACVA, Brandon has had many opportunities to put his certification and membership to use. He regularly participates in panels discussing valuation topics and has authored over two dozen presentations on valuation and damage analysis concepts to educate attorneys on valuation theory, concepts and errors often found in valuation reports. Mr. Otis is the author of articles on the valuation of Marcellus Shale oil and gas rights and on the impact of the Delaware MRI case on the valuation profession.

As a member, Brandon enjoys opportunities to teach new valuation analysts with NACVA, since the organization provides so many opportunities for others to learn the valuation profession. Over the years, he has had wonderful opportunities to remain in contact with colleagues and other teachers with the organization.

After graduating from Duquesne University, Brandon moved to Birmingham Alabama where he worked on matters involving bankruptcy, commercial litigation, and valuation. In 2008 he moved back to his home city of Pittsburgh, where he leads BDO's Pittsburgh consulting group and enjoys coaching soccer, raising his three children, and hopes that the sun will someday peak through the Pittsburgh clouds.

David J. Ottenbreit

David J. Ottenbreit, CVA, CFE, is a Principal with Gnarus Advisors LLC, a consultancy that combines economic, scientific, engineering, and regulatory expertise to support clients facing financial performance, risk management, and dispute resolution challenges. Mr. Ottenbreit's practice focuses on assessing the financial impact associated with commercial claims in civil, criminal and regulatory matters; performing business valuation impairments; and investigating allegations of fraud and regulatory non-compliance.

Mr. Ottenbreit has analyzed business operations and financial conditions, assessed damage theories, addressed claims for lost sales and profits, increased costs, reasonable royalties, diminution of shareholder and business value, unjust enrichment, and lost wages and compensation. He has been retained as an expert in damages analysis and has provided written and oral testimony. He has also taught damages analysis techniques, theory and practice.

Mr. Ottenbreit is an arbitrator in attorney/client fee disputes brought before the District of Columbia Bar, and serves on the program's governing board. For 10 years he has served as the Treasurer of The Washington Winter Show, an annual fund-raising event benefiting local nonprofit organizations. He has also served as a Director and finance committee member for Academy of Hope, a Washington DC based non-profit organization that provides adult education to at-risk adults with limited or no income.

Donald Price

Don Price is a manager in the Valuation and Litigation Advisory Services group in Detroit. He has more than 10 years of experience in the financial valuation and litigation advisory services industry including tenures with large, regional public accounting and consulting firms and a national financial and operational advisory services firm.

Jason Robertson

Mr. Robertson joined Western Reserve Valuation Services LLC in 2012. Prior to joining Western Reserve, Mr. Robertson served as director for Argus Partners LLC and as a manager in the valuation services department of GBQ Consulting LLC. Mr. Robertson has over 14 years of valuation experience and has performed or contributed to over 1,000 engagements involving businesses, business interests, and intangible assets of privately held and publicly traded companies. These engagements have been performed for numerous purposes including estate and gift taxation, business succession planning, employee stock ownership plans, fairness opinions, purchase price allocations, impairment testing, mergers and acquisitions, going-private transactions, bankruptcies and reorganizations, buy-sell agreements, stock option grants, shareholder disputes, marital dissolutions, and other tax, litigation, and corporate-related matters.

Bachelor of Science (BS) in Finance: Indiana University – Bloomington, IN
Accredited Senior Appraiser (ASA) by the American Society of Appraisers

Eric Rollinger

Eric is an Attorney, CPA and CVA who frequently writes and speaks on various tax, valuation and business topics. My areas of practice focus on tax controversy, valuation engagements and financial expert testimony.

Eric E. Santa Maria

Eric E. Santa Maria is a Director at Paul A. Garcia, P.A. In public practice since 2003, Eric started his career at PricewaterhouseCoopers' Miami office as a tax consultant. His responsibilities now include leading the firm's tax, accounting, and business valuation practices. Eric utilizes his technical tax knowledge and professional experience to provide his clients with a full range of tax compliance, consulting, accounting, business valuation, and forensic services.

Eric earned his Bachelor's degree in Accounting and his Masters of Science in Taxation at Florida International University (FIU) in 2001 and 2003, respectively. He has served on the FICPA Accounting Careers Committee; AICPA Federal Taxation Committee; FIU School of Accounting Alumni Council Board; and Cuban American CPA Association Board. Eric is also actively involved in the Miami-Dade Chapter of March of Dimes.

Dr. James Sinclair

Dr. James Sinclair is an award-winning Assistant Professor of Accounting at the University of Connecticut. He has taught hundreds of accounting and finance students at the graduate and undergraduate levels over the past nine years. Dr. Sinclair has developed courses on Accounting-Based Valuation, covering principles of financial statement analysis, discounted cash flow models, equity market trading anomalies, and market efficiency. Dr. Sinclair's cutting-edge courses encourage students to apply a variety of accounting, asset pricing, corporate finance, economics, statistics, and strategy concepts to better understand valuation principles.

Dr. Sinclair was awarded the 2012-2013 MSA Professor of the Year Award. In 2014, Dr. Sinclair was nominated for the University of Connecticut Teaching Fellow Award and was recently recognized by the University's Provost as "among a select group of faculty who excel in teaching [and] foster a spirit of inquiry and intellectual curiosity."

Outside the classroom, Dr. Sinclair maintains an active research portfolio, focused on valuation; capital markets; and behavioral finance. Dr. Sinclair has presented his research across the globe at numerous academic institutions and research conferences, recently winning the Best Paper Award at an international Finance conference.

In 2015, Dr. Sinclair will join the faculty at Georgetown University as a Visiting Assistant Professor of Accounting, continuing to teach valuation principles to MBA students.

Dr. Sinclair earned his Ph.D. from the Smeal College of Business at The Pennsylvania State University.

Peter Smith

Peter has more than 12 years of experience in public accounting, including business valuation, forensic accounting, consulting, and assurance services. He specializes in Business Valuation for the Forensic, Advisory, and Valuation Services Group at Kaufman Rossin. His experience includes valuations for income tax planning and reporting, litigation matters, and financial reporting.

Peter's extensive experience includes public (SEC) and private entities in the U.S., Latin America, and the Caribbean, with focused expertise in construction, real estate, hospitality, wholesale/distribution, energy, private equity, and banking.

Peter received a Bachelor's degree and Master of Accounting from Florida International University, and he worked for a Big 4 firm and a large international accounting firm prior to his career at Kaufman Rossin. Peter is certified in Business Valuation and is a member of the National Association of Certified Valuation Analysts. In addition, he is on the Board of Directors and Audit Committee for the Bakehouse Art Complex, a non-for-profit arts institution that acts as an incubator for artistic creativity in South Florida.

Danielle Supkis Cheek

Danielle Supkis Cheek, CPA*, CFE, CVA, has her own practice in Houston, Texas focusing on accounting, attest, and forensics needs of small-and-medium sized business. She completed her undergraduate degree at Rice University and obtained her Master of Accountancy at the University of Virginia. She will be returning to Rice University to teach accounting for entrepreneurs as an adjunct professor this upcoming fall. She is also:

A member of the PCPS Technical Issues Committee with the AICPA
National Association Manager for the American Woman's Society of CPAs
VP of Finance for the Woman's Resource of Greater Houston (a financial literacy non-profit)
Past recipient of the Woman of Excellence Award by the Federation of Houston Professional Women
2014 Texas Society of CPA's Rising Star
A 40 under 40 by the CPA Practice Advisor.

*Licensed only in Texas

Matthew Tillotson

Matt Tillotson is a Managing Director of Scalar and he oversees all of the firm's valuation and transaction advisory engagements. He has played a pivotal role in building Scalar's valuation practice, which now includes team of over twenty valuation professionals and an international client base in the thousands. Matt has valued over 1,000 venture-backed companies for tax, compliance, litigation, and estate planning purposes. These companies have ranged from pre-revenue startups to pre-IPO and public entities in the software, technology, pharmaceutical, and medical-device industries. Matt has served as a valuation expert witness for bankruptcy and corporate litigation. He has performed fund valuations for private and public PE funds. Matt graduated cum laude with a degree in finance from the Marriot School of Management at Brigham Young University. Outside of valuation work, Matt enjoys horseback riding, skiing, hiking, budget exotic travel, and spending time with his wife and two kids.

Matt Turpin

Matt has over 15 year of accounting, business valuation, merger & acquisition and tax experience. Matt started his career in Birmingham, Alabama with a local public accounting firm. He was involved in the accounting and tax of numerous industries including construction. Prior to joining CRI, Matt was a shareholder and founder of a CPA firm in Birmingham focusing on tax and valuation services. In addition to a CPA firm, Matt has personally been involved in over 15 business ventures, from buying and selling businesses to starting businesses from the ground up. Matt has been with CRI since 2010, where his focus has been providing valuation, merger & acquisition, transaction advisorty services, audit, consulting and tax services to clients in all industries.

Joshua Vannetti

As a Senior Associate at Vantage Point Advisors, Inc., Joshua Vannetti provides litigation support services in the areas of business valuation, marital dissolution, bankruptcy, lost profit analyses, and the quantification of economic damages. His industry experience includes: entertainment, food and beverage processing, gaming, hospitality and tourism, professional services, restaurant, and retail. In addition to litigation support matters, Mr. Vannetti conducts business valuation work for financial reporting and tax compliance purposes. Prior to joining Vantage Point Advisors, Mr. Vannetti worked at RGL Forensics. While at RGL he performed damage calculations for disputes involving breach of contract, business interruption, employee dishonesty, and similar matters of economic loss. Mr. Vannetti also gave presentations to members of the insurance and legal communities regarding damage quantification and understanding financial statements. Mr. Vannetti has been designated as an expert witness and holds a B.S. in Business Administration with an emphasis in Accounting from San Diego State University. He is a Certified Public Accountant (CPA), a member of the American Institute of Certified Public Accountants, and the California Society of Certified Public Accountants. Mr. Vannetti is also a Certified Valuation Analyst (CVA) and a member of the National Association of Certified Valuators and Analysts (NACVA).

Sam Walters

Sam Walters, CEPA, is a senior manager with Succession Plus, with 5 years experience as an accounting professional and 3 years in Business Succession & Exit Planning. He has been involved in a wide range of engagements including tax compliance, valuations, financial analysis, new venture planning and strategic advisory in his native Australia and has led projects in attracting strategic acquirers for small and medium businesses and raising expansion capital.

Sam is now in the leadership team in Succession Plus USA, and as head of operations, is instrumental in the company's growth around the country.

Jonathan Whitehead

Jonathan Whitehead is a manager in the Atlanta office of HDH Advisors LLC, a full-service business valuation and financial advisory firm. He specializes in providing valuation services related to businesses, business interests, and intangible assets. Over the last eight years, Jonathan has performed over 400 valuations for a wide variety of purposes, including valuations for financial reporting; income tax planning; contemplated mergers and acquisitions; and general business planning. His industry experience includes healthcare; technology; business services; manufacturing and distribution; and consumer products.

Prior to joining HDH Advisors, Jonathan worked in the Economic and Valuation Services group of KPMG LLP. While at KPMG, he provided valuation services to numerous Fortune 1000 clients, both domestically and abroad, as well as several not-for-profit entities.

Jonathan is an Accredited Senior Appraiser (ASA) in business valuation, as designated by the American Society of Appraisers. He graduated from the College of Charleston with a degree in business administration and a concentration in finance.
National Association of Certified Valuators and Analysts
www.NACVA.com
Consultants' Training Institute
www.theCTI.com
5217 South State Street ▪ Suite 400 ▪ Salt Lake City, Utah 84107 ▪ Tel: (801) 486-0600 ▪ Fax (801) 486-7500